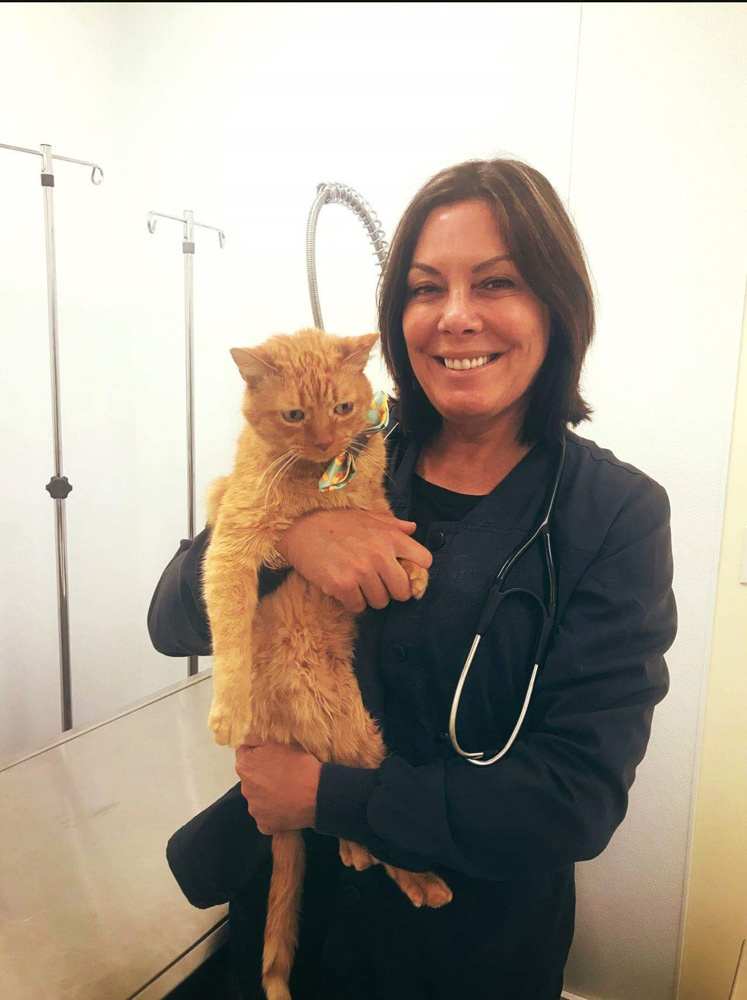 Dr. Janes graduated from Purdue University in 1988. After graduation, she opened up her first practice in Louisville, KY, and in 2002, she opened a second veterinary clinic in Georgetown, IN. Dr. Janes's main focus over the past 30 years has been to offer high quality veterinary care at affordable prices. Her practice size has grown from being a single doctor practice to a 5-doctor practice over the past 30 years. Dr. Janes enjoys all aspects of veterinary medicine with surgery being her strongest interest.

In May 2017, Dr. Janes's daughter, Dr. Corum, joined the practice upon graduation from Purdue University. In November 2017, Dr. Janes opened up a brand new 8,000 square foot facility in Georgetown to better serve her clients. In January 2019, Dr. Janes made the difficult decision to close the Louisville building and merge both practices into one based in Georgetown. We are always accepting new clients and would love for anyone to stop by for a personal tour!
Dr. Day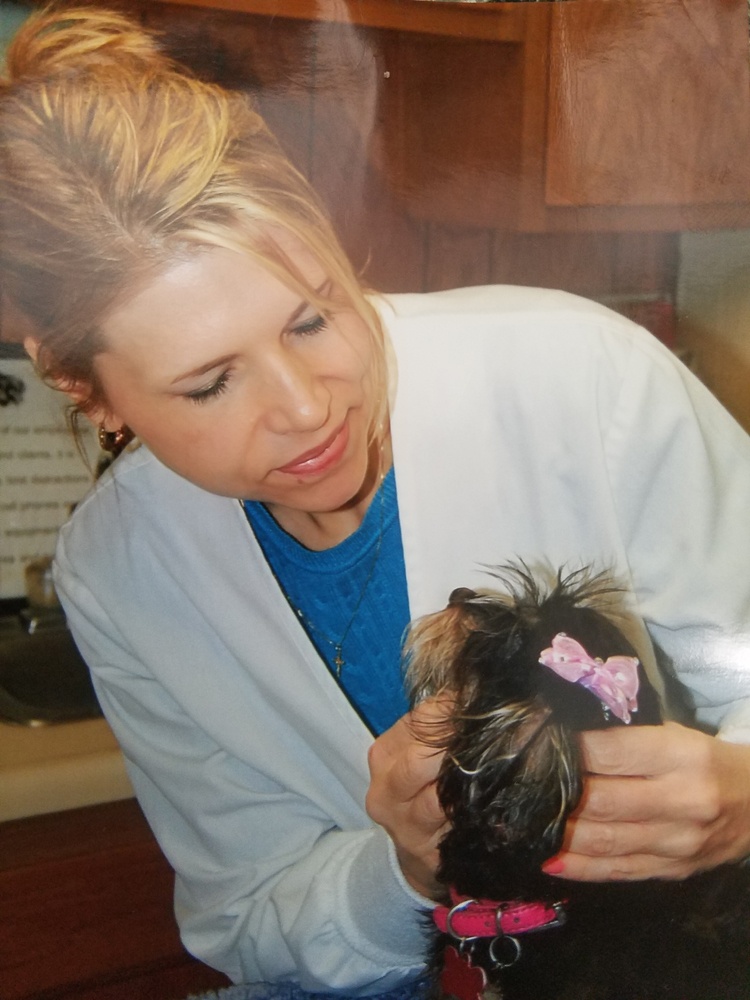 Dr. Kristine Day has been adding her vast knowledge, compassionate care, and warm smile to the Georgetown Veterinary Clinic since April 2017. After graduating Purdue University's School of Veterinary Medicine in 1999, she took on fascinating work with killer whales, sharks, dolphins, and penguins at Sea World of Ohio and at the Marine Mammal Care Center in San Pedro, California. These different experiences taught her basic medicine and husbandry as well as behavior in the wild vs. in captivity.
After her work with marine life, Dr. Day felt called to turn her experienced care toward cats and dogs. She says that they have "A magical ability to make us feel better about a bad day and to love us unconditionally." She wanted to be a part of that since the first grade. Dr. Day recognizes that pets are loved like children, and this bond has become her favorite part of working at the Georgetown Veterinary Clinic.
When not at work, Dr. Day likes to read and to watch movies. She's a superhero movie fan with The Avengers and Thor being her favorites. Horror movies are a close second.
Travel is another one of the Indiana native's passions, and in 2017 she made a trip with her husband to the "Beautiful and unforgettable" island of Kuaia, Hawaii.
Dr. Day currently lives in New Salisbury with her four cats, her two stepdaughters, and her husband.
Dr. Jordan Corum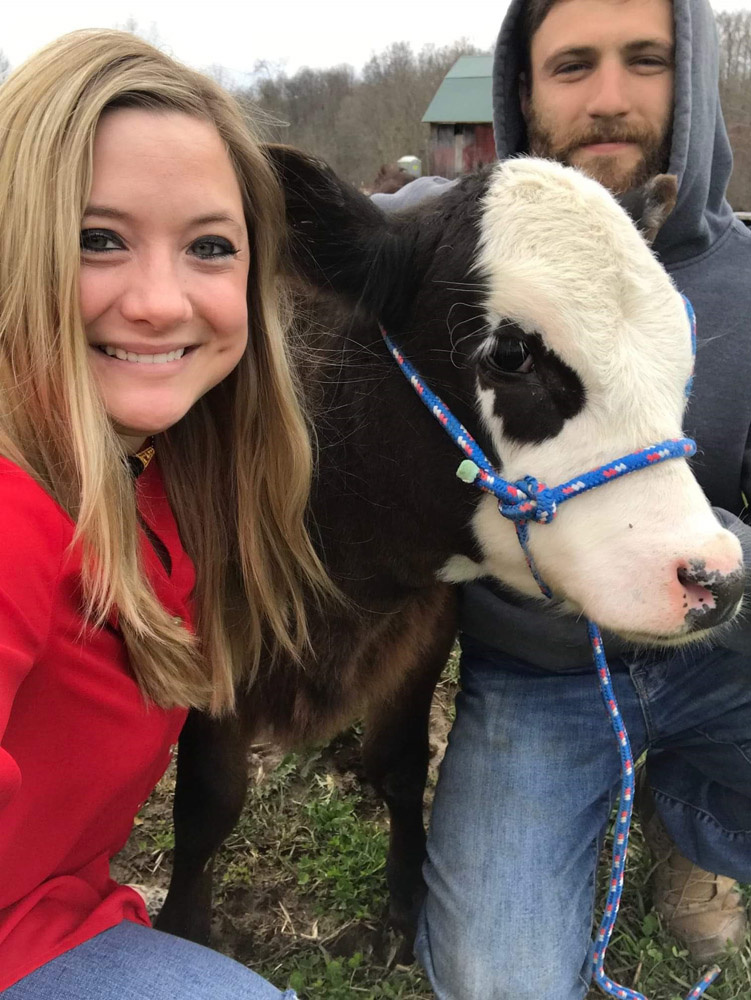 Dr. Jordan Corum graduated from Purdue University School of Veterinary Medicine in 2017 before joining Georgetown Veterinary Clinic where she has worked off and on since her preteen years. Dr. Corum's love for the veterinary field grew from an early age as she often came to work with her mom, Dr. Julie Janes. Dr. Corum's area of interest is medicine and specifically endocrine cases. Dr. Corum lives with her husband Jordan Byrne, and they have 4 dogs and around 50 cows. She is expecting her first baby in August of this year. We cannot wait for the new addition to our clinic family!
Dr. Jennifer Rice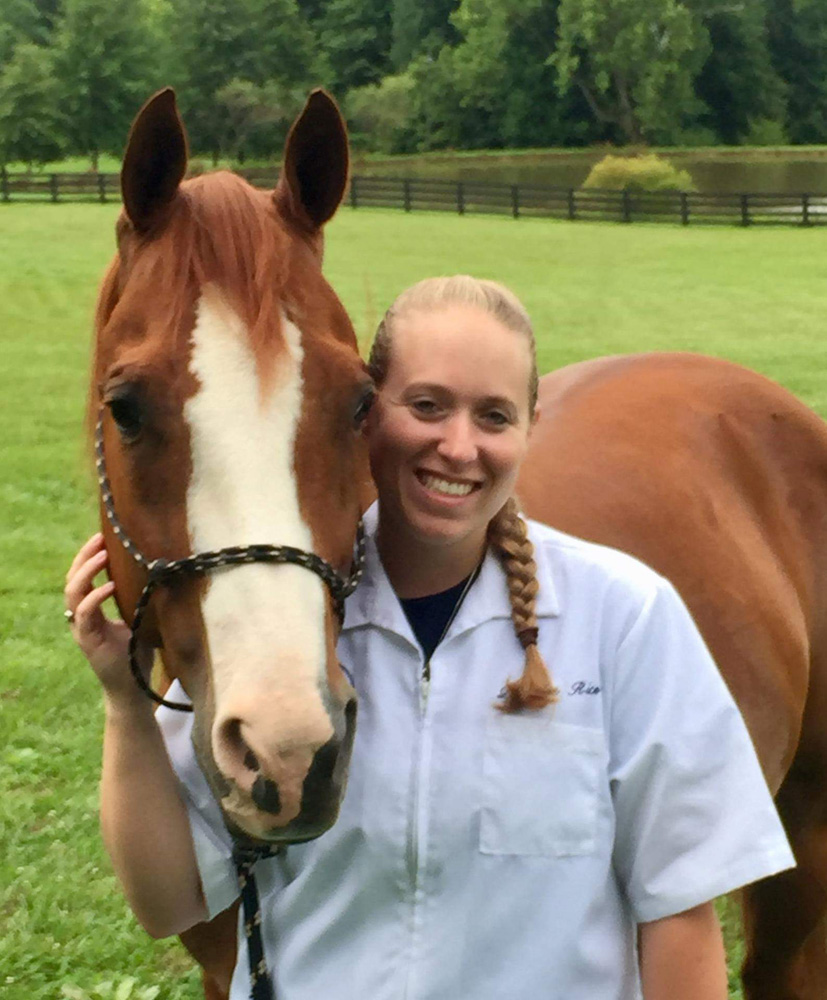 DDr. Jennifer Rice graduated in May 2017 from Purdue College of Veterinary Medicine with a focus in equine ambulatory medicine. She is a native of Floyds Knobs, Indiana and is excited to now be part of Georgetown Veterinary Clinic doing both small animals and horses. Jen grew up riding and showing quarter horses with her dad who is a horse trainer. She has been active in the equine industry most of her life, being involved in 4H horse and pony club, AQHA, NRHA, KRHA and President of the University of Louisville Western Equestrian Team while completing her bachelors degree in biology. Dr. Rice has a Siamese cat, an Australian Shepherd dog, and is excited to be getting back in the show ring this summer with a new horse. She enjoys spending time outdoors cycling, hiking, riding horses and training her dog in agility. We are so excited to have Dr. Rice on our team!