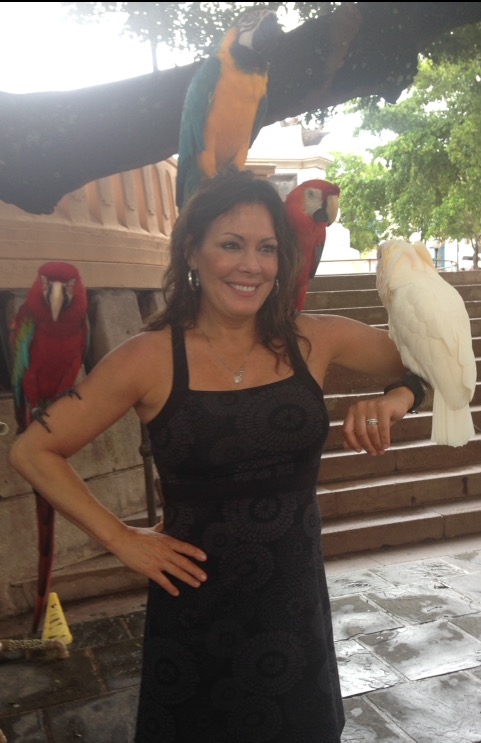 Dr. Janes had one hope and goal, of becoming a veterinarian long before she could even spell, much less pronounce the word. Dr. Janes grew up in the country on a small farm with horses, cows, goats, dogs and cats. She attended Purdue University and graduated from their veterinary school in 1988. Dr. Janes started her first veterinary practice in Louisville, KY in the Portland neighborhood only four months after graduation. Her mother was her first and only employee for the first couple of months. In 1995, Dr. Janes expanded her practice and opened up a second facility in Georgetown, Indiana. Dr. Janes' main focus of practice has always been practical, efficient and affordable veterinary care for the four legged family member.
Dr. Janes practice has grown in the past 28 years to include several other veterinarians and a large support staff of helpful, friendly and knowledgeable veterinary assistants. Dr. Janes takes pride in her staff, and in offering an excellent facility with updated and modern equipment.
Dr. Janes was instrumental in developing and supporting a low cost spay/neuter voucher program in Harrison County, Indiana. She has done thousands of low cost surgeries over the years, helping to prevent millions of unwanted animals. She is truly passionate about her clients and their pets.
Personally, Dr. Janes is the mother of twins, Jonathan Corum and Jordan Corum. Jonathan is a 2015 graduate from the University of Southern California, and is pursuing his dream of a career as a cinematographer in Los Angeles. Jordan is in her third year at Purdue University School of Veterinary Medicine, and is following her dream of becoming a veterinarian like her mom. Jordan plans to join her mom in practice following graduation.
Dr. Janes' father had a saying that stuck with her for life, and she has passed it on to her children, "Choose a career that you LOVE, and you will never 'work' a day in your life". Dr. Janes believes in this saying, and her LOVE for her work is evident in her manner with, and treatment of, her clients and patients.
Dr. Day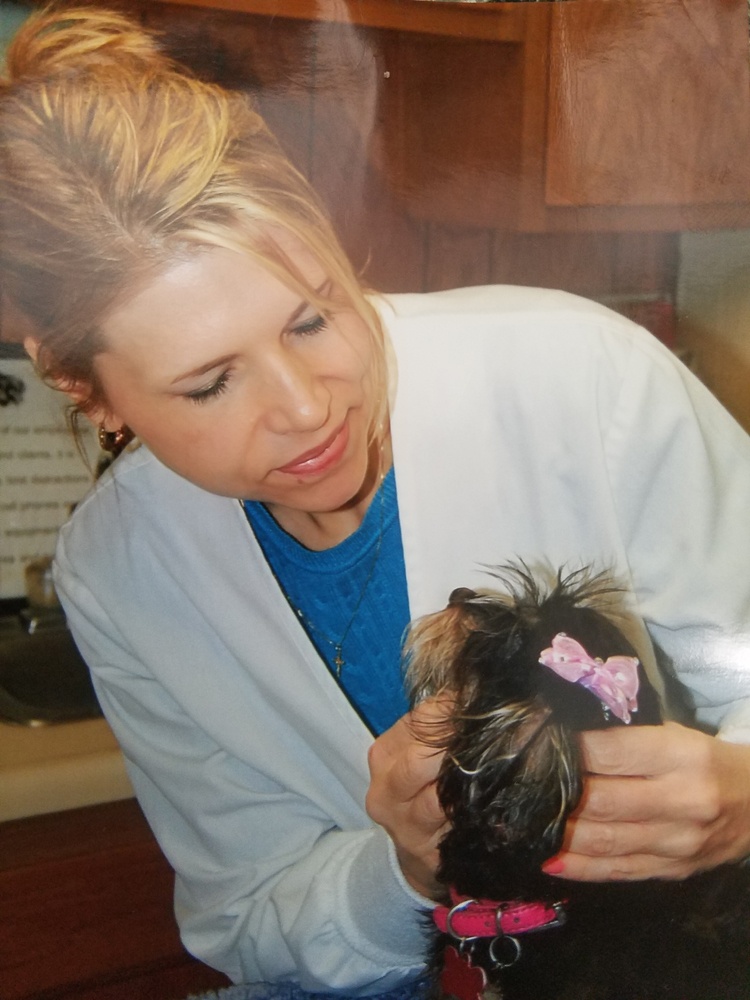 Dr. Kristine Day has been adding her vast knowledge, compassionate care, and warm smile to the Georgetown Veterinary Clinic since April 2017. After graduating Purdue University's School of Veterinary Medicine in 1999, she took on fascinating work with killer whales, sharks, dolphins, and penguins at Sea World of Ohio and at the Marine Mammal Care Center in San Pedro, California. These different experiences taught her basic medicine and husbandry as well as behavior in the wild vs. in captivity.
After her work with marine life, Dr. Day felt called to turn her experienced care toward cats and dogs. She says that they have "A magical ability to make us feel better about a bad day and to love us unconditionally." She wanted to be a part of that since the first grade. Dr. Day recognizes that pets are loved like children, and this bond has become her favorite part of working at the Georgetown Veterinary Clinic.
When not at work, Dr. Day likes to read and to watch movies. She's a superhero movie fan with The Avengers and Thor being her favorites. Horror movies are a close second.
Travel is another one of the Indiana native's passions, and in 2017 she made a trip with her husband to the "Beautiful and unforgettable" island of Kuaia, Hawaii.
Dr. Day currently lives in New Salisbury with her four cats, her two stepdaughters, and her husband.
Dr. Kurtz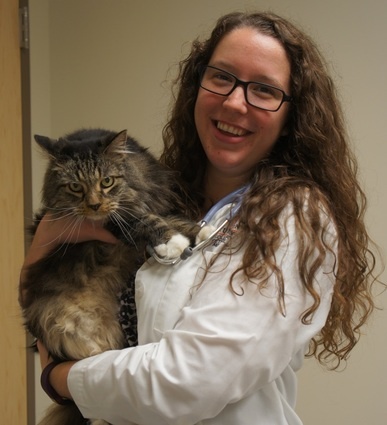 Dr. Hannah Kurtz brought her talent and laugh-often personality to the Georgetown Veterinary Clinic in September 2016. Originally from Lexington, Kentucky, she traveled far for her education, studying abroad at the University of Aberdeen in Scotland before earning her Degree of Veterinary Medicine from Auburn University in 2016. While at Auburn she took an exotic animals rotation where she handled pocket pets, reptiles and exotic birds. She also handled birds at the Southeastern Raptor Center which trains and cares for the eagles that fly over Auburn's stadium during sporting events. Dr. Kurtz has brought this training to the Georgetown Veterinary Clinic and West End Clinic where she provides care to dogs, cats, pocket pets and small reptiles.
The desire to be a Veterinarian began when Dr. Kurtz was 9 years old and was giving insulin shots to her diabetic cat Gracie. This early practice in care grew into the thing that she likes most about working with the clinics: nurturing the bond between humans and the animals we call family.
Outside of practicing veterinary medicine, Dr. Kurtz's passions include paying video games and her creative interest in sewing handbags, dog beds, dog collars, and more. Her greatest love is her fiance, Laura, who she will marry in 2019. They currently live with their 2 cats, Purrl and Ruby, and their 2 dogs: a Corgi name Neville and a Terrier named Racer.